Animation

Life Lessons Learned from My Career as a Cartoon & Commercial Character Voice Artist
As a professional character/animation voice artist for the past 30+ years, Sonny has delighted in providing voices for countless cartoon and commercial characters, working for Disney, Hanna-Barbera, ActiVision, and many more.
In this captivating presentation, Sonny reveals the fascinating process of how voices are chosen to give life to these characters, many of which begin with a concept and a simple drawing. He takes the audience from drawing board to TV and movie finish. One of his stories includes details of working on the 2nd season of The Jetsons, with the original cast, which included the man who became his animation mentor: Mel Blanc. He literally taught Sonny the voices of Bugs Bunny, Elmer Fudd, Sylverster the Cat and Tweedy, Yosemite Sam and more. Your audience will be treated to these voices, as he weaves them throughout his stories of success through encouragement.
Moreover, Sonny shares the life-lessons learned from working with fellow professionals who gave back and how their kindness taught him the importance of  "paying it forward".
How It All Began
Sonny Melendrez was 11 years old when he realized he had an uncanny ability to mimic the voices and sounds he heard.
One day, while watching the Yogi Bear cartoon show, he discovered the voice of a little duck who kept following Yogi, saying, "Mr. Bear, would you be my mama?" Without knowing that cartoons were performed by professionals who had years of experience, Sonny was determined to master the voice of the character. After weeks of trying and even developing a sore throat, he was able to say anything the little duck said exactly as he had heard it on television.
It was that tenacity that landed him his first job in radio while attending college in El Paso and soon was recognized as Billboard Magazine's National Radio Personality of the Year, twice!
By age 26 he had made to radio in the big time: Los Angeles. It was there that an agent called to ask if he had ever thought of doing cartoon work. "Are you kidding? It's what I've dreamed of since I was a kid!" he exclaimed.
Two weeks later Melendrez drove onto the parking lot of the Hanna-Barbera Studios (the home of Yogi Bear and that little duck) to provide several voices on new episodes of The Jetsons cartoon series. During that time, he met and was mentored by Mel Blanc, who taught him many of his world famous characters, including Bugs Bunny, Elmer Fudd, Sylvester, Tweedy, and many more.
Sonny Melendrez has delivered his talents with child-like enthusiasm, bringing life to: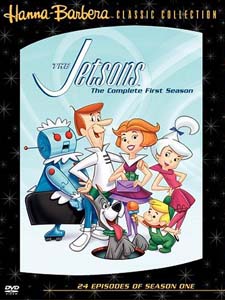 Fred the Cockatoo, in the 70′s NBC TV series. Baretta, starring Robert Blake
Pvt. McBug, the bug on the Raid commercials who yells, "Oh, no! It's RAAAAAAID!"
Snap of Kellogg's Snap, Crackle & Pop fame
Assorted voices and sounds for The Gremlin Movie
Pippin, the hobbit in Return of the King
Bob Cratchit in The Stingiest Man In Town starring Walter Matthau as Scrooge
Sir Raveneau, The Knight In Golden Amor, in the animated feature, Jack Frost
The Parkay Talking Tub, "Butter!"
Buckethead in Hanna-Barbera's Pink Panther & Sons TV series
Popeye The Sailor, for Dickinson Movie Theaters TV campaign
Action Jack in Saturday morning series, Goldie Gold & Action Jack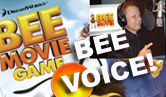 Voice of Jerry Seinfeld for ActiVision's Bee Movie Game TV spot
His own original character, Bono Duck .
Recently, Melendrez provided voices, for a phone app, of over 100 celebrity characterizations, including, Sylvester Stallone, Jerry Seinfeld, Jay Leno, Jack Nicholson, Morgan Freeman, Kermit the Frog, and Presidents Reagan, Clinton, Bush, Obama & Trump.
Listen to Sonny's interview on New York's  Chattin In Manhattan Radio Show