Radio/TV
For as long as I can remember, I have dreamed of being on the radio.
At age 13, using my small portable reel-to-reel tape recorder, I began recording 5 minute shows, playing music, telling jokes, doing voices, and reading ads from the newspaper. Little I know that I was giving myself valuable experience that would serve me in a very big way, years later. Since we did't have a phone in our home, (the back of my fathers small barbershop), each night I would sit in the dark on the shoe shine stand where the pay phone was located. With a hand full of dimes, I would call my friends and play the mini-shows for them, one at a time. Looking back now, I realize that I was "podcasting" decades before the Internet even existed!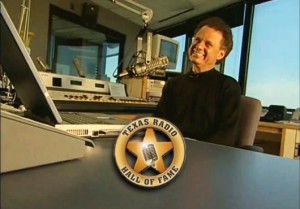 My first actual radio job came while I was pursuing a degree in Radio/TV/Film at the University of Texas at El Paso. One Friday afternoon, a fellow radio major mentioned that there was an opening at for a weekend personality at the top station in town, KELP Radio. He then picked up the phone and called the Program Director, Charlie Russel and handed me the phone. I immediately went into my "radio voice" and agreed to come in the following Monday for an interview. "And, be sure to bring and air-check!" were his last words.
(An air-check is a sample of your radio show.) I didn't have an air-check and couldn't even record my air work at the college station, since the equipment was down. The only way I could come up with a sample, was the way I did when I was a kid.
For $5, I rented a professional recorder. Then, since an echo effect was a big thing, at the time, I decided to record in a place that would provide lots of echo: the bathroom in my aunt's house, where I was staying. With the tape recorder on top of the commode, and my record-player on a board across the bath tub, I recorded a 5 minute show in one take, just like when I was a kid.
Monday morning, wearing a coat and tie, I walked in to Mr. Russel's office and got the job.
I would be on the air Sunday mornings from 5am to 12noon, at which time, I would become the newsman for the personality who followed me until 6pm.
My salary was $1.25 an hour. I thought I had died and gone to heaven!
Within a few months, the competition, KINT Radio (a small day-time station on far end of the radio dial),  called and made me an offer that sent me into orbit: The afternoon drive shift, weekdays from 3 to 6pm. Pay: $1.50 an hour. Keep in mind that I was going to college, in hopes of someday getting an on-air job.
Within 3 years, the station climbed from 12th in the market to 2nd overall and Number 1 in my time slot: afternoon drive. Looking back, I truly believe that the secret to our success was not knowing what we couldn't do and our unquenchable love of radio.
It gets better.
Later that year, the man who hired me, Sonny Knight, left the station and I was named to his position! Was this really happening? In fact, an official from the Department of Labor informed me that, at age 19, I was the youngest radio program director in the country!
Then, a short 5 years later, came the offer to take to the airwaves and direct the programming at the station I'd listened to under my pillow as a child: KTSA in San Antonio. The General Manager who hired me was one of my radio heroes and a brilliant broadcaster named Woody Roberts.

Billboard Magazine National Radio Personality of the Year
Once in El Paso and then, in San Antonio, I was honored to receive Billboard Magazine's highest award for radio broadcasting. It was my second award that brought me to the attention of executives in Los Angeles and named Program Director of KIIS Radio in LA.
As if it couldn't get any better, I landed a dream job at LA's top personality station: KMPC, owned the The Singing Cowboy, Gene Autry.
Working alongside legendary names like, Gary Owens, Wink Martindale, Dick Wittinghill, Roger Carroll, and Geoff Edwards, I experienced what radio was really all about, connecting with people, one listener at a time. Billed as "The Station of the Stars," everything we did was bigger than life. It wasn't unusual for the artists, whose music we played, to drop in on our shows.
Glenn Campbell, Bette Midler, Barry Manilow, Neil Diamond, and many others were regular and surprise guests.
Another dream came true when my agent submitted my character voice demo to Hanna-Barbera and I was cast in the new season of "The Jetsons." This lead to countless other characterizations for cartoons, commercials, television programs, and movies. It is a facet of my career that continues to this day.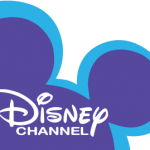 My next big break came when I approached Disney with an idea for a weekly series on The Disney Channel. My enthusiastic presentation got their attention and I was signed to host their premier children's series, "You and Me, Kid!"
The show aired on the channel for 7 years.
Giving Back
If radio has been a way for me to bring joy to the world, it's also been a way to help change it for the better. I have reveled in finding ways to rally listeners behind a cause that can turn small actions into making a big difference.
In El Paso we challenged everyone to do something that had not been done for decades: Stay alive during the Christmas/New Year holiday. Calling it The Pepsi Challenge, we offered to buy everyone in the entire city a Pepsi if no traffic deaths were reported. The city responded and no deaths occurred. A series of "Pepsi Parties" were held at local malls to make good on our promise.
During the great drought of 1977 in Los Angeles, the Metropolitan Water District needed a way to inspire citizens to conserve on all levels. I suggested a Waterthon, similar to a telethon, but on KMPC Radio with callers pledging gallons they would save instead of dollars. I asked my dear friend, songwriter Alan O'day, to re-write and record Paul Simon's 50 Ways To Leave Your Lover changing the lyrics to 50 Ways To Save Your Water. Major stars converged on the station for 24 hours, joining my fellow KMPC personalities, including Gary Owens, Wink Martindale, Dick Whittinghill, Roger Carrol, Geoff Edwards, Johnny Magnus, and Kathy Gori, to make their plea and conservation of over 100 million gallons was pledged by thousands of listeners. In the days that followed, usage went down dramatically.
The United Nations proclaimed 1979 The Year of the Child in an effort to draw attention to children's problems throughout the world. Through the kind efforts of LA child advocate, Gwen Kirk, I was named representative of Los Angeles County and traveled to Washington to meet with the UN appointed chair, the late Jean Young. My proposal for Sunshine Day – A National Holiday for Children was adopted and celebrated across the nation on August 24, 1979. The idea was to spend the day outdoors, giving children what they most wanted: time and love.
One morning in March of 1985 I woke up to the voice of a child on my clock radio singing the words to the Michael Jackson – Lionel Ritchie anthem to end world famine, We Are The World. My first thought was, "What a great idea – children singing this powerful lyric." Then I realized that what I heard was actually Michael Jackson singing his part of the song. I shared the idea with my listeners on KMGG Radio in Los Angeles and immediately received hundreds of calls from volunteers and children wanting to be a part of what we called, "The Children of the World Project." Two months later, after auditioning over 1500 talented youngsters, we entered the studio to record with Grammy winning producer, George Duke, who had graciously accepted my invitation to join the project. A video was also made and a week later we included the hundreds of children who had auditioned in the closing scene, shot at LA's Griffith Park. Proceeds went to USA For Africa and the record received a Grammy nomination.
While some say the War On Drugs championed by Nancy Reagan in the 80's and 90's was a losing battle, I beg to differ. After personally delivering over 1400 motivational school presentations for the cause and standing next to the First Lady while hosting the national rally at the Washington Monument, I can truly say our efforts have not been in vain. Millions of children who heard our message have enjoyed a drug-free life. They are the ones you don't hear about.
In 1997 the City of San Antonio surprised me by renaming The Sonny Melendrez Community Center as a way of saying thank you for my contributions to youth. It is an incredible honor usually reserved for those no longer with us. To date we have raised over $100,000 to benefit the disadvantaged youth served by the center in one of the poorest areas of our city.
I humbly offer these social statistics, not as a self–pat on the back, but as testimony to the human spirit.
Everyone has the ability to give back and sometimes needs only to be asked, encouraged, and shown the results of their efforts.