Gasoline Alley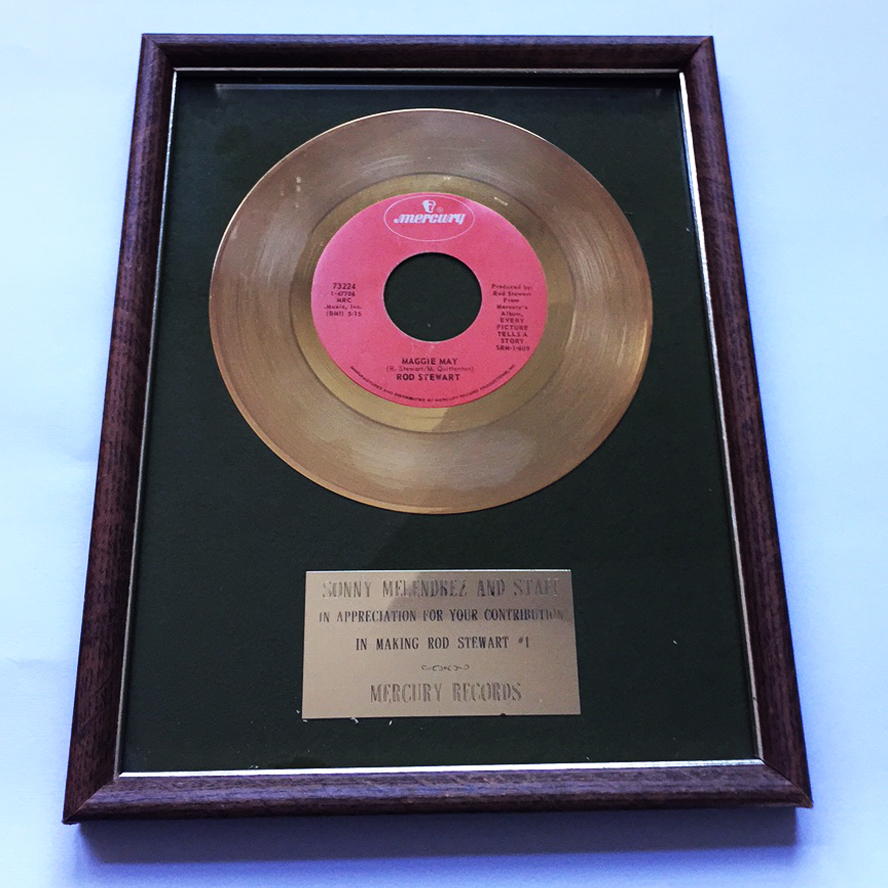 In 1970, while attending a radio conference in New York, a friend took me to a small café in Greenwich Village. I remember that there was a juke box in the corner, blasting out song after song.
Suddenly, a large cheer went up throughout the entire restaurant. I asked my friend what it was all about and he explained that the artist, whose song was playing, was a huge favorite in the Village, though relatively unknown.
The song was "Gasoline Alley" and it was my introduction to Rod Stewart.
When I returned to San Antonio and KTSA, where I was Program Director, I immediately called Stewart's label, Mercury Records, and asked for a copy of his Gasoline Alley album, letting them know that we would be featuring his music on our airwaves.
The record company was elated!
Not long afterward, I was sent a tape reel with new songs from his upcoming LP, "Every Picture Tells A Story", and was asked to pick the song I felt should be the single.
While all sounded great, there were two tracks that stood out. I must have played them a hundred times and finally called Mercury to say, "I think you can have a double-sided hit with these two songs: Maggie May and Reason To Believe, especially, Maggie May."
The single was released with "Reason To Believe" as the A-side and "Maggie May" as the B-side. While we played both, it was "Maggie May" that was featured, almost every hour thanks to listener demand. Other stations across the country were getting the same response and in October of 1971, Maggie May hit No.1 on both US and UK charts, where it stayed for 5 weeks.
This "Gold Record" plaque was presented for our efforts and support. It hangs proudly on my office wall, representing a wonderful memory of one of the greatest artists and songs of all-time!
Every song has a story.