The Day Helen Keller Met Charlie Chaplin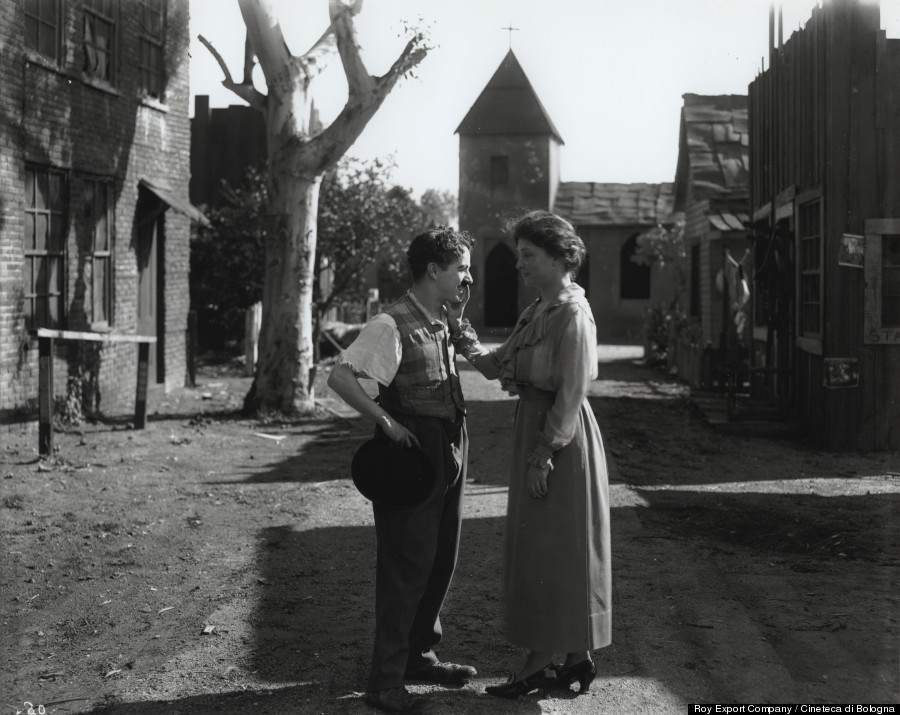 This has to be one of my favorite pictures of all-time.
It was taken at the Chaplin Studios in Hollywood in late 1918, during the filming of Sunnyside. 
Ms. Keller communicated with Chaplin by reading his lips with her hands, as she felt the vibration of his voice on his throat.
She would later recall that she remembered him as being "shy, almost  timid, and his lovely modesty lent a touch of romance to the occasion that might otherwise have seemed quite ordinary."
That evening, Helen and her party were treated to dinner and screened two of his films, A Dog's Life and Shoulder Arms. 
"Before he reeled off the pictures, he let me touch his clothes, his shoes, his moustache, that I might have a clearer idea of him onscreen. He sat beside me and asked me again and again if I was really interested–if I liked him and the little dog in the picture."
The scenes were described by Keller's teacher and companion, Anne Sullivan, with sign language in the palm of Keller's hand.
Others who were present said that, "She led the laughter as the absurd situations developed. She did not miss one of the subtle bits of comedy."
Even before their fateful meeting, Helen and Charlie had much in common. They were both confirmed optimists.
Chaplin liked to say that, "A day without laughter is wasted." It was what kept him going; what brought him joy; what gave him life.
And, perhaps Helen Keller had Charlie in mind when she said, "So long as the memory of certain beloved friends lives in my heart, I shall say that life is good."