The Disney Channel: You and Me, Kid!
"All our dreams can come true, if we have the courage to pursue them." ~ Walt Disney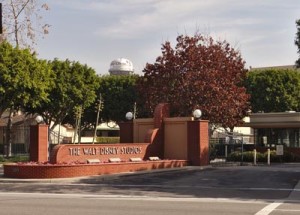 As a child, one of my secret dreams was to be a part of the magic Walt Disney had created. I didn't know how or when, I just knew I wanted to join in the fun.
That door "magically" opened in 1981, when I got wind that Disney was planning its own presence on worldwide cable and satellite TV: The Disney Channel.
The idea of hosting a Disney program was "over the moon"!
I went to work developing a treatment for a weekly show I titled, "Saturday In The Park".
Somehow, my agent, Bill Hollingsworth was able to get me in front of the Disney "suits"– The decision-makers.
My heart was beating out of my chest as I pulled up to the guard gate at Disney's Buena Vista Studios in Burbank.
With great enthusiasm, I presented my idea of leading a small army of children in parks around the country, explaining how our guest stars would suddenly appear in various settings and perform for our audience, both at home, and at the park. Staring back at me were three men and a lady who would occasionally turn to the others and raise her brow.
"They're not buying it," I thought to myself, but I never let my guard down. I truly believed in the concept.
I believed in Disney.
As I finished, they spoke softly among themselves, then said something that I will remember for the rest of my life.
"Sonny, that's a nice idea, but it's not what we're looking for. However, we think you'd be perfect for another show we're producing, called, You and Me, Kid!"
You And Me, Kid was about as special as a children's show could be, with real kids and real moms and dads, not actors, just being themselves, as I led them through a series of inner-active segments. The show had many other on-going features, including celebrities at home, playing with their sons and daughters.
On several episodes, I was joined by the talented, You and Me Players, (Toni Attell, Caleb Chung, Mitchell Young Evans, Gary Schwartz and Ricci Mann), creating delightful stories with a lessons that always left you smiling.
The idea was to watch the show at home with your kid(s) and act out the fun we were having on TV.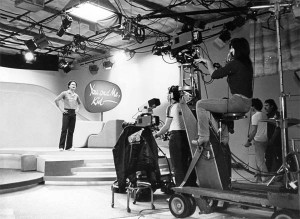 And, fun we had!
This magical half-hour always started with an exercise routine, as various parent-kid teams stood behind me on stage and followed my vocal and physical lead.
Bill Shippey, the show's producer, was a soft-spoken and gentle man who had brought us all together. His modus operandi was a perfect fit for kids and Disney.
Even the staff he had assembled, all had the same love for these children and the work we were doing.
One of those special people was a production assistant, or P.A., as they are called,  that was also a talented artist and would often draw caricatures of the cast and crew during breaks in the action.
One afternoon, during one of these breaks, he presented me with his rendition of my "cartoon self". I had to laugh at his exaggeration, (at least I thought it was), of my nose and curly hair.
But, it wasn't until he explained the body he had given me that I felt extremely touched by his artistic tribute. He said the reason he gave me the persona of what is certainly the best known character in the world was because, as he put it, he had, "never met any human more like" this personality before.
The body he gave me was that of Mickey Mouse.
It's not just a coincidence that our production was for the Disney Channel. It goes beyond that.
The young artist's name is Walt Disney Miller, Walt's grandson.
The drawing hangs on my office wall as one of my treasured mementos and what I consider to be, one of the highest of compliments I've ever received!